---


Classes, Descriptions and Supply Lists
Please scroll down for supply lists.
Some supply lists are given the first day of class
Please check schedules for that information.

For your convenience you can call A & J
and sign up over the telephone with a credit card or pay right in the store...

These classes are only at
A & J Cake and Candy Supply
2254 Route 66
Glendora, Ca.
(626) 335-7747
Where Sweet Dream Are a Reality...
---

---
---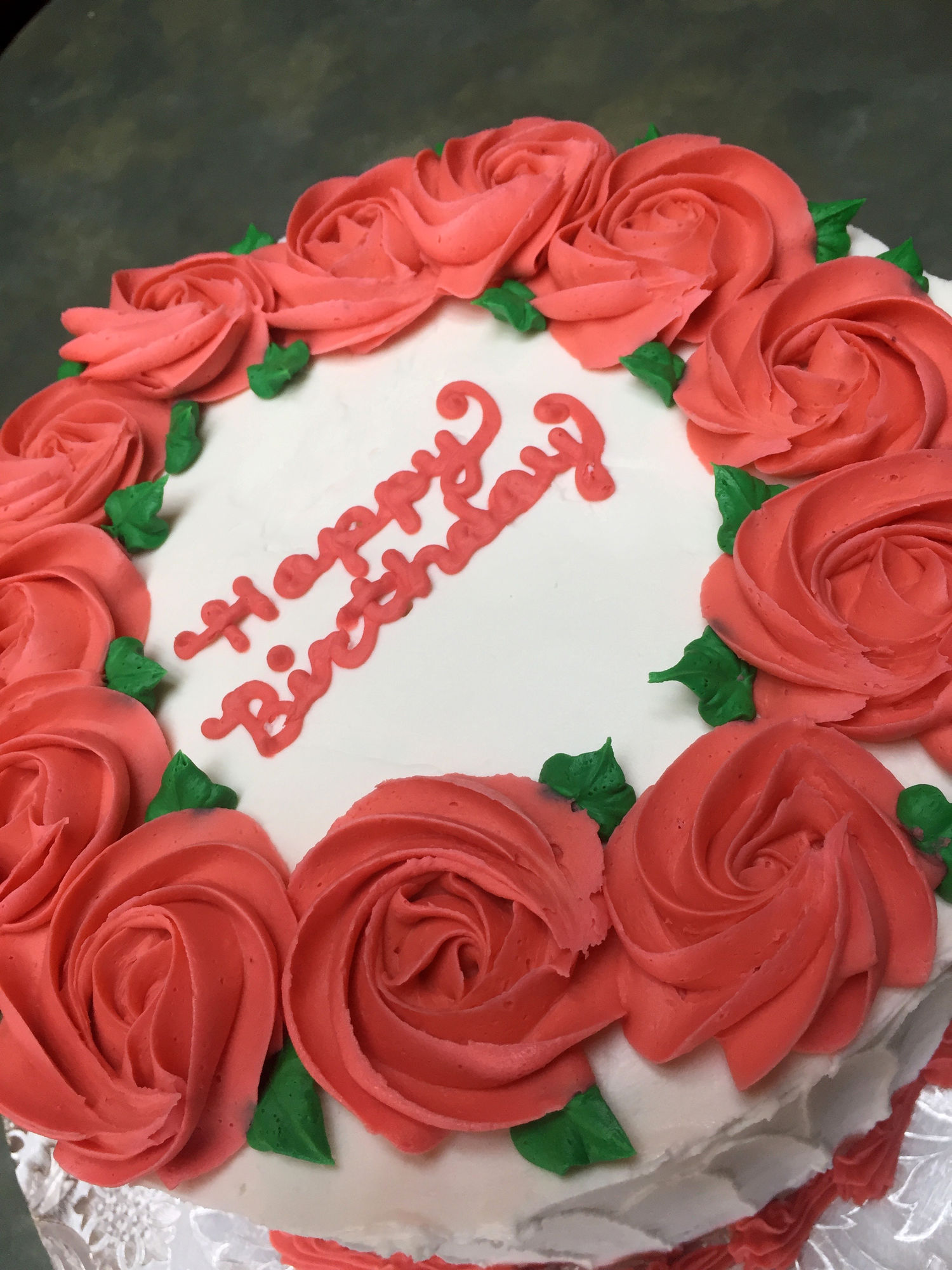 All New
Basic Butter Cream
Wednesday November 1 , 2017
6pm till 8pm
2 Wednesday Sessions
$40.00
First class supply list is listed below.
Learn all the basics to baking, filling, icing, using icing bullets
and decorating. After this class you can take any of my butter cream classes.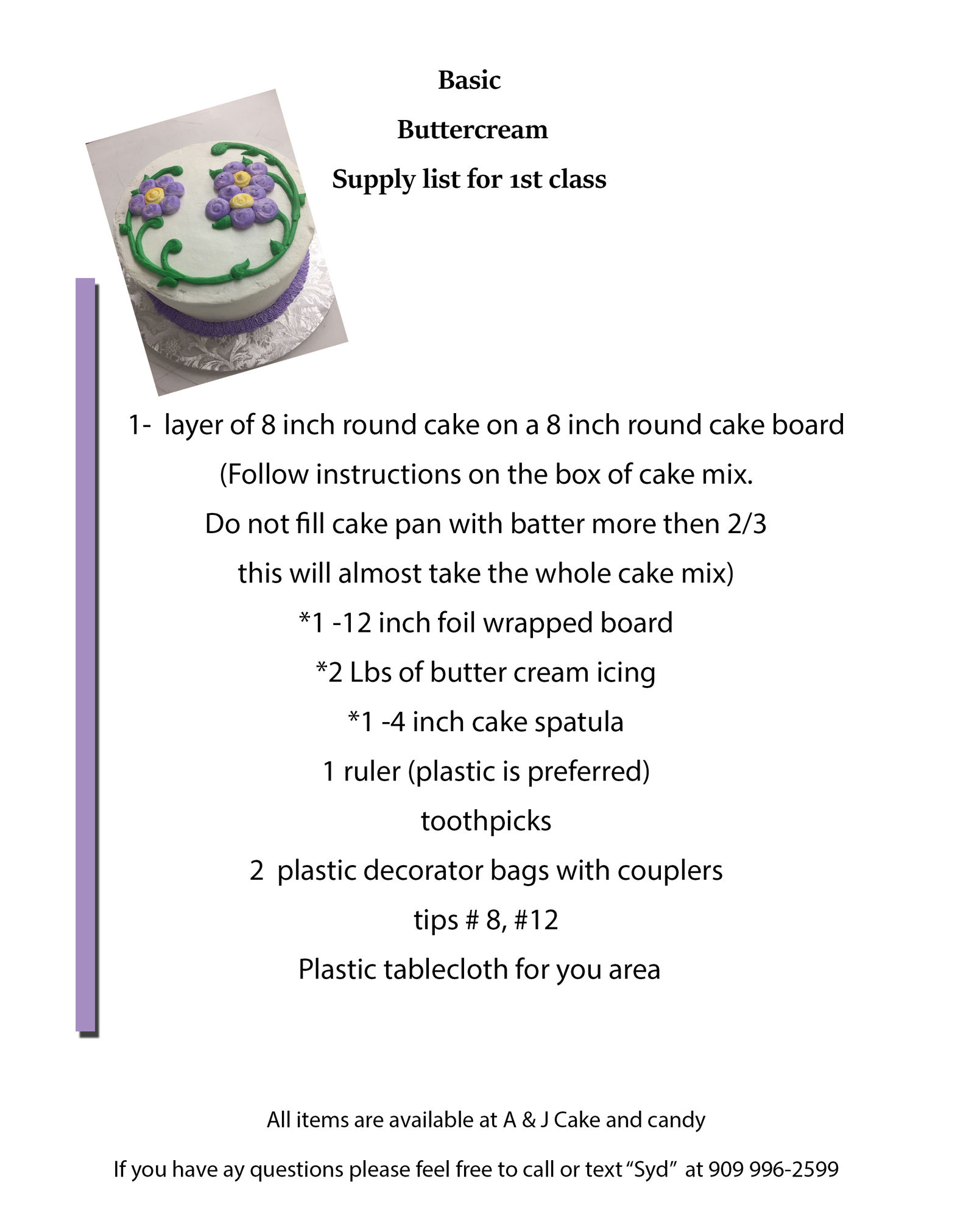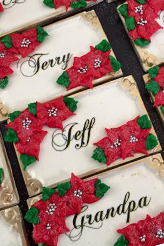 Holiday Place Card Cookie
Monday November 6, 2017
6pm till 8:30pm
$50.00
Learn to make fabulous place card out of a delightful sugar cookie.
We'll be working with royal icing by learning techniques like flooding, writing and piping flowers.
We'll be using edible images effectively and fondant too!
All supplies are included!!!!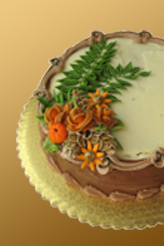 Butter Cream Holiday Cakes
Monday November 13, 2017
$50.00
4 Monday night sessions
First class supply list is listed below.
Follow up from Basic Butter Cream with this class, Learn to pipe flowers, pine cones and a variety of leaves.
Learn better composition and how to pipe more effectively. This is a great class to make any level decorator better.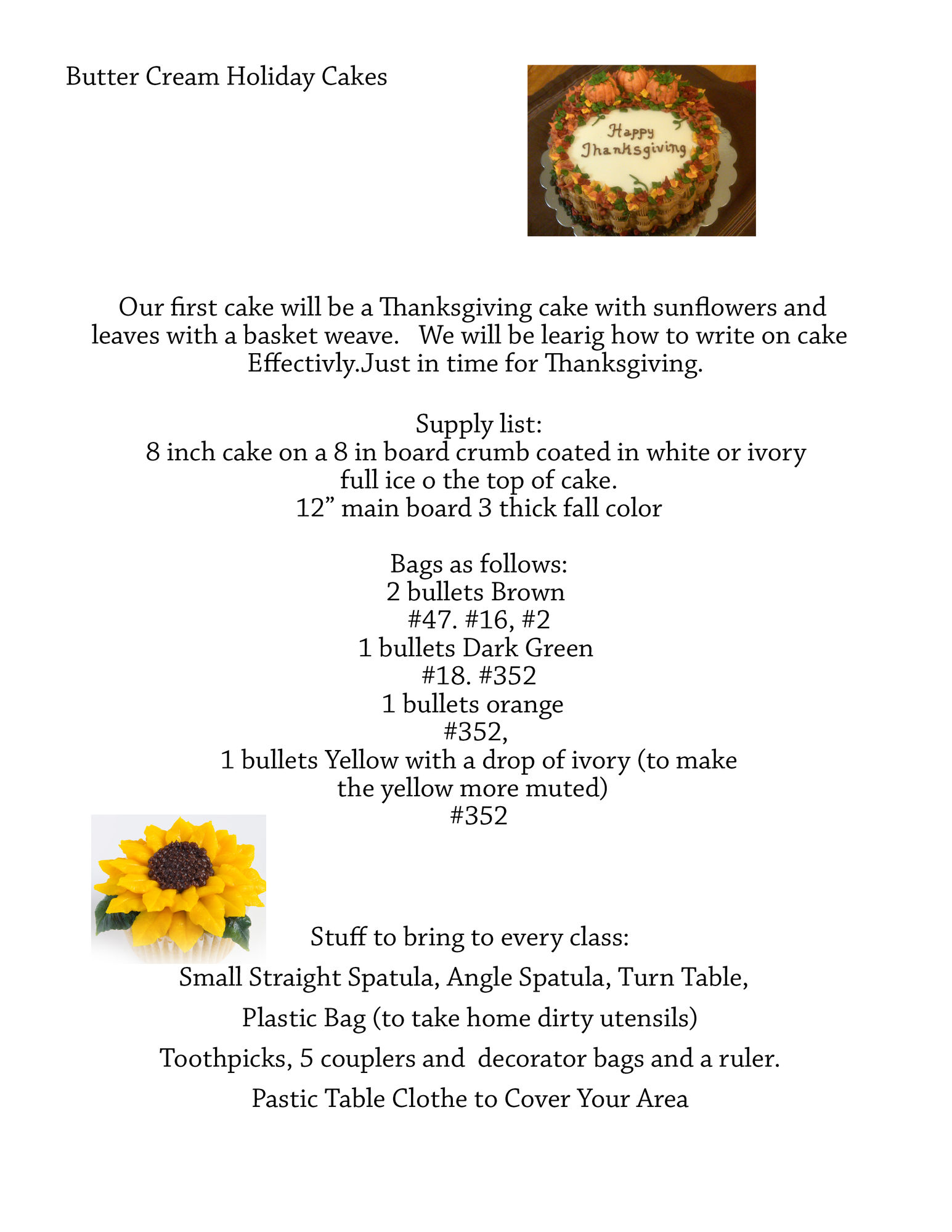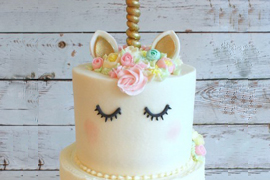 After School Fall Unicorn Cake
Wednesday November 15 , 2017
3:30pm till 5:30pm
$40.00
All supplies are included
We'll be learning to fill and ice cake then pipe flowers, rosettes and ruffles in butter cream.
Last but not least we'll be creating horn and ears from gum paste. Then we'll be painting ears and horn in gold to create that whimsical look.
Creating A Pulchritudinous Gum Paste Poinsettia
Thursday November 30, 2017
6:pm till 8:30pm
2 Thursday sessions
$40.00
Easy class supply list listed below!
This class is great if you always wanted to learn how to create gum paste flowers.
We'll be creating this flower then painting with dry paint and air brush and finally putting it all together,
Just in time for the holiday.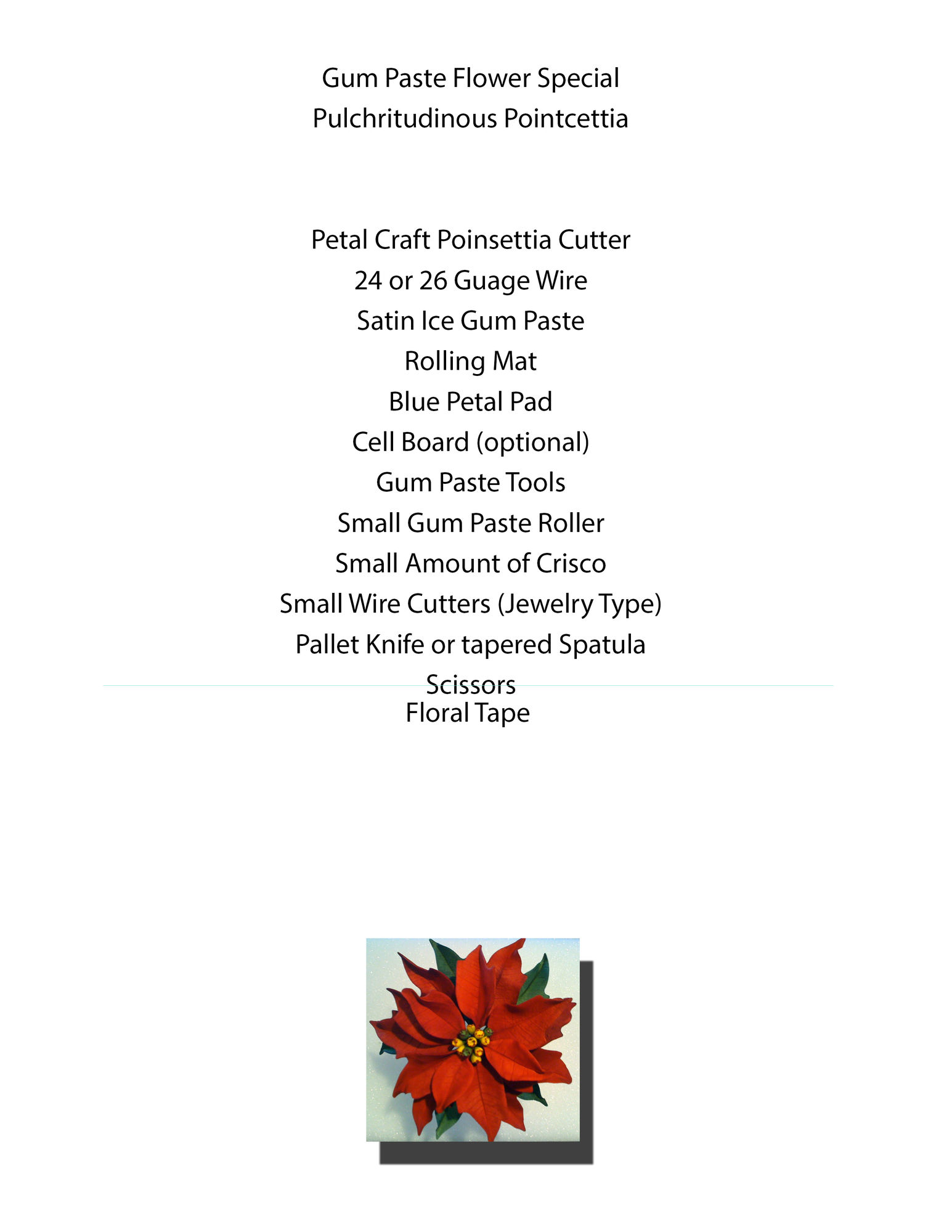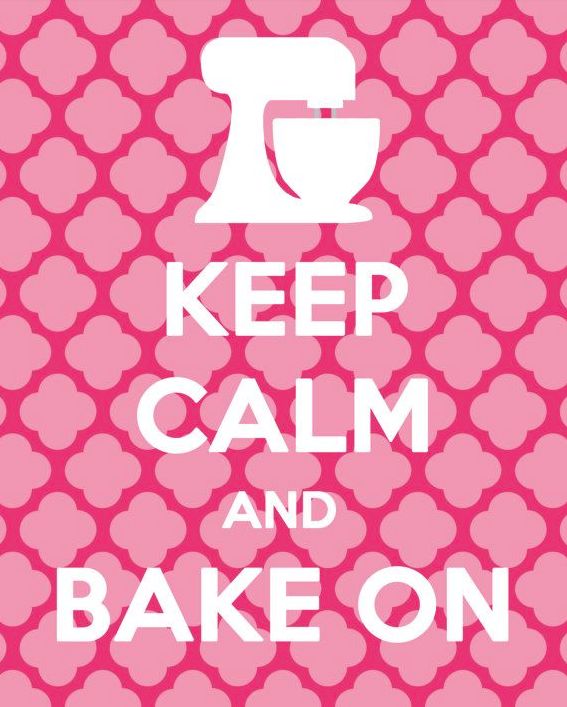 Wednesday October 6 2017
Creative Elements For Cake Design
Seminar
6pm till 7:30
Free
There are rules in cake design that need to be followed. There are also rules that need to be broken, because that's a cornerstone to creativity. The trick is to know which ones to hold on to and which ones to let go of. It's not always easy, but it doesn't have to be hard. The "should I or shouldn't I" shouldn't be, and the creative pathways you follow should always focus on ways for keeping your creative decision-making fresh and original. That's the purpose of this Seminar:
New Ideas, New Perceptions,
New Perspectives.
All Yours. All FREE. All you have to do
is show up!
(Because class sizes are limited and often fill quickly,
highly recommended to guarantee your space.)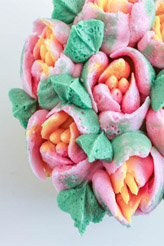 Monday December 11, 2017
Mastering Russian Tips
6pm till 8:30
$50.00
Back by popular demand! The perfect class to learn the tricks and techniques for working with Russian tips. People love the beautiful effects, but designers go crazy trying to create them because they don't understand the best way to get the most out of Russian tips is to combine theory with application to control creative piping. The formula isn't hard, and the application requires some practice and patience, but the end result is well worth the time it takes to master this fascinating artistry. So if you'd like to turn manufactured flower globs into beautifully detailed flowers, petals and stems, here's your chance to make it happen quickly, easily, and professionally!
(Because class sizes are
limited and often fill quickly,
highly recommended to guarantee your space.)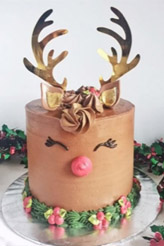 Wednesday December 13, 2017
After School Teens and Tween Reindeer Cake
3:30pm till 5:30
$40.00
All Supplies are included
What a delightful way for your kids to show some creative originality for the holidays and have tons of fun doing it!
From learning how to fill and ice their reindeer masterpieces to enhancing their new friends with decoratively piped accents and accessories, imagination is everything. By the time they get to the gum paste antlers, appliques and color crafting, anything goes, and by the end of the class, Santa will have a whole new batch of holiday goodies to deliver. Wishful thinking and vivid imaginations, especially those occurring amid the teens and betwixt the tweens, are warmly welcomed and
(Because class sizes are limited and often fill quickly,
highly recommended to guarantee your space.)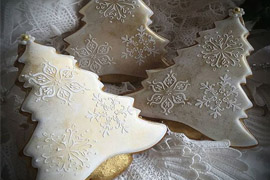 Thursday December 14, 2017
Fundamentals of Cookie Stenciling
6pm till 8:30
$50.00
All supplies are included
Warm cookies are always a wonderful treat around the holiday season, but when those same cookies go from appetizing to awesome, so does the appreciation level of the kids and the crowds. And that's exactly what's going to happen when you apply any of the fascinating tips and techniques you'll learn about the art of using cookie stencils in this fun-filled class. The course will be jammed with ideas, suggestions, and recommendations for creating the ultimate in holiday cookie fare and you'll be right in the middle of making it happen. You'll explore interesting new innovations in the world of baking and then go on to cover the art of mastering the applications of royal icing and airbrushing.
Add a few personalized accents along with some finishing touches of holiday magic and you'll take your stenciled creations from fab to fabulousness. Definitely a class you don't want to miss because from here on, you're going to be looking at stencils in a whole new way!
(Because class sizes are limited and
often fill quickly, advance registration is
highly recommended to guarantee your space.)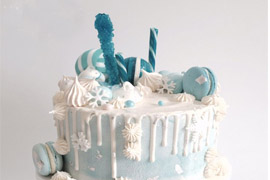 Monday December 18, 2017
Holiday Drip Cake
6pm till 8:30pm
$40.00
Supply list will be posted here....
Great opportunity to whip up a trendy cake with
a seasonal theme just in time for the holid

ays!
A scrumptious layer of dripping chocolate gauche will set the scene, carefully applied using
a secret technique that's cool and unique. (Combining the perfect ratio of

confection

and
cream is the key!) Then comes your delightful story, made up of items lovingly related to the holidays and beautifully recreated into candy memories and gum paste mementos. Add an edible image or two of
things that matter with a tantalizing sprinkling of Santa's magic for
texture and taste, and your holiday
This class will be loads of fun with an
Easy Supply List, so don't miss out!
Make sure you register early
because we'll fill fast and
I'm really, really, REALLY looking forward
(Because class sizes are limited and
often fill quickly, advance registration is
highly recommended to guarantee your space.)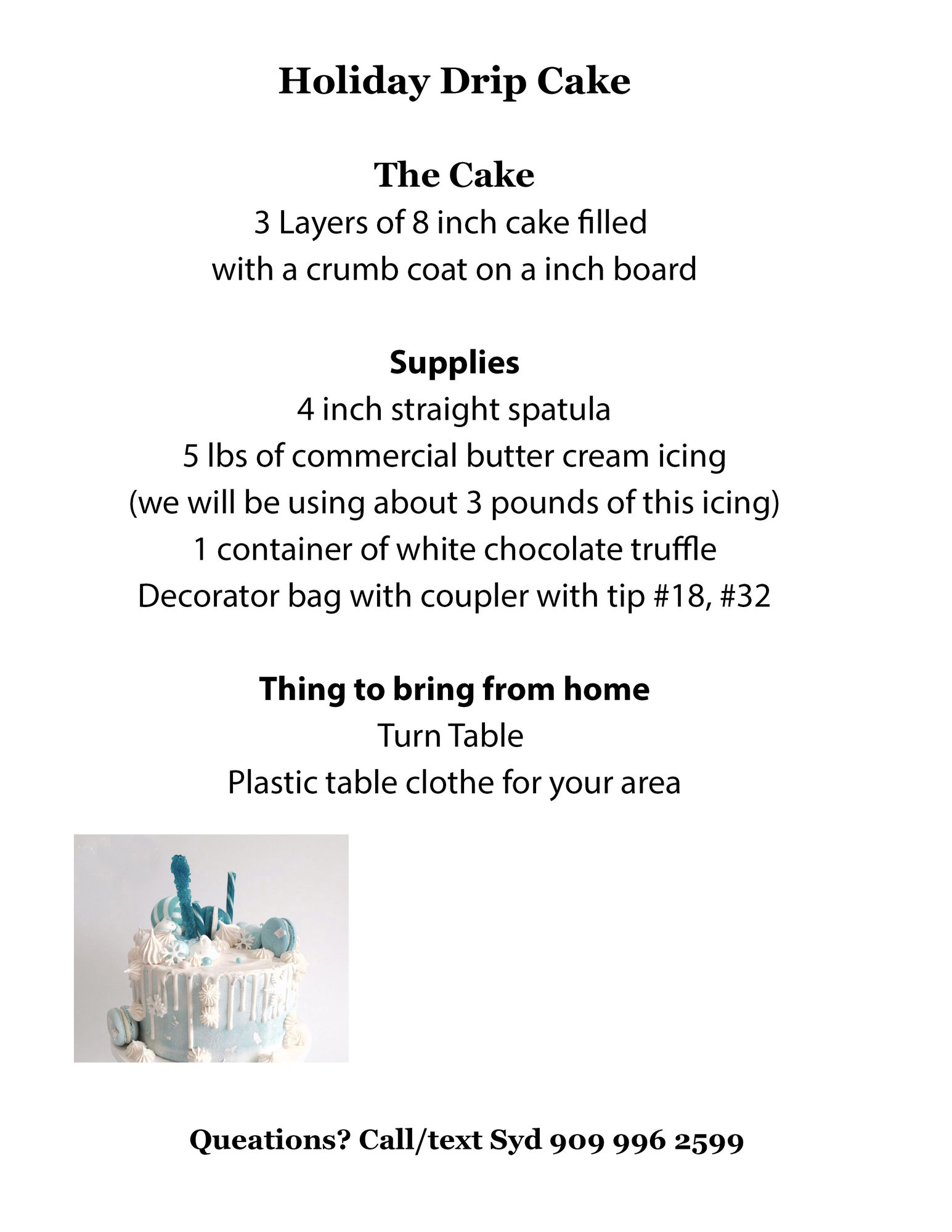 Only at the
The New
A & J Cake and Candy
Where Sweet Dreams Are A Reality!
---
Cancellation Policy
---
There are no refunds however, If you need to cancel please let contact Syd 48 hour prior to transfer to another class. If your class is cancelled, you will be notified prior to the first class meeting. A full refund will be issued or you have the option to transfer to another class.
"If you purchased your class on CourseHorse, our cancellation policy applies to your purchase. If you need help canceling or have any questions, please visit CourseHorse (link: https://coursehorse.com/contact-us)."